Explore Boston's Charlestown Neighborhood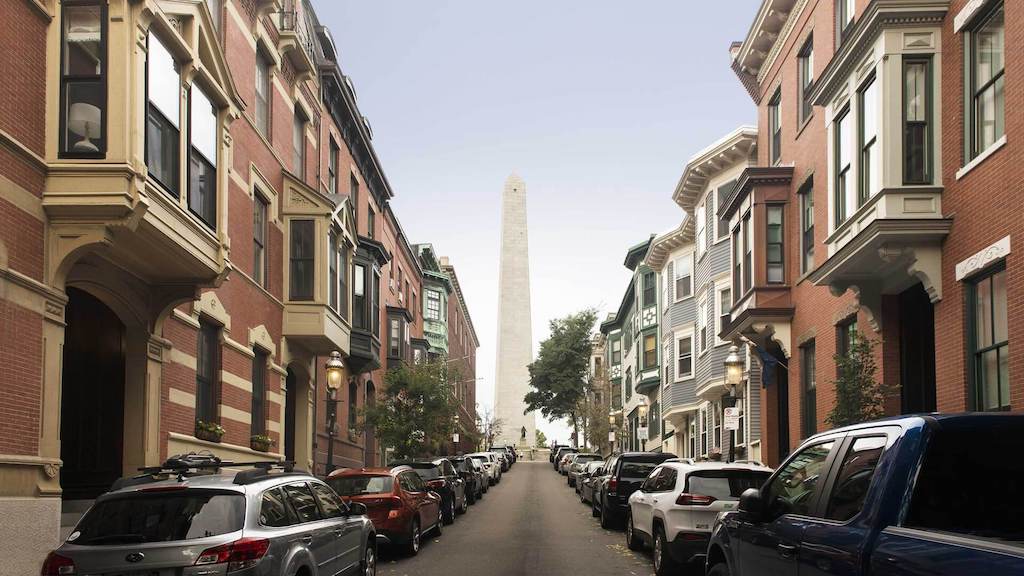 July 26th, 2019 / Neighborhood
When you call The Harvey home, you'll be within minutes of the historic Boston waterfront neighborhood, Charlestown. There's tons to explore here, including part of the Freedom Trail, Bunker Hill Monument, and the Navy Yard – along with great restaurants and shops. Boston's Charlestown neighborhood is just one of the many reasons you'll love living at The Harvey. Be a tourist in your own community by visiting these hot spots in Charlestown.

The USS Constitution Museum provides exhibits and programs dedicated to 'Old Ironsides' – "the oldest commissioned warship afloat in the world." Explore different exhibits about sailing, the USS Constitution's (ship) history, the War of 1812 and more. Then hop onto the USS Constitution (ship) for a voyage into history with an active duty U.S. Navy Sailor. Best of all, The Harvey is only a 10 minute bike ride away.

Bunker Hill Monument marks the historic grounds of the first major battle in the American Revolution, the Battle of Bunker Hill. Climb to the top of this 221-foot tall monument for great views of Boston. Then visit the Bunker Hill Lodge to dive deeper into its history. For a full history on Charlestown's neighborhood and the Battle of Bunker Hill, stop by the Bunker Hill Museum. Lastly, find a great spot to relax in the green space near the Monument. Bike here from The Harvey in just 10 minutes.

Known for being one of the most historic taverns in the U.S., you can dine in the same place as the famous George Washington and Paul Revere. The name comes from Doctor Joseph Warren who was a Major General in the Battle of Bunker Hill. Dine here for brunch, lunch or dinner with a 10 minute bike ride from The Harvey.

This trendy dining hot spot in Boston's Charlestown neighborhood, offers a wide variety of craft beers and wines to enjoy alongside a wood-fired pizza. Since the weather is nice, take a seat on their patio for a full seasonal experience. You can head here for brunch, lunch or dinner with just an eight minute bike ride from The Harvey.

It's easy to get lost in the history of Boston's Charlestown neighborhood, which is also the oldest neighborhood in Boston. We hope you make time to get out and explore these local hot spots within 10 minutes of The Harvey.
Ready to say hello to The Harvey? Contact us today for more information or to schedule a tour.
Back to Articles