Feel Centered at These Charlestown Yoga Studios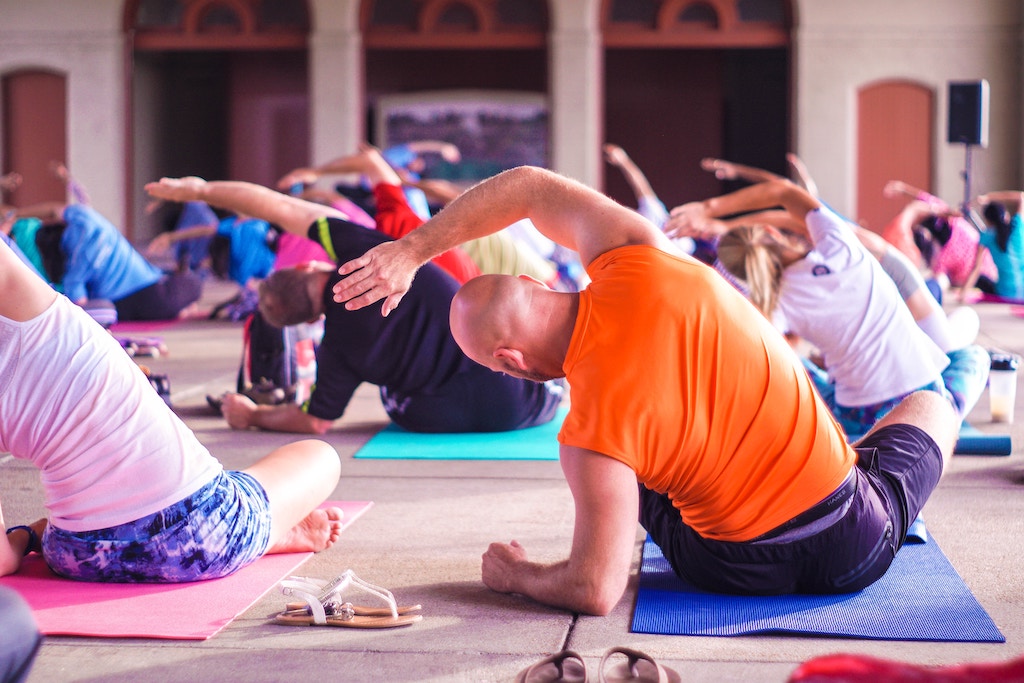 September 27th, 2019 / Neighborhood
Finding ways (and time) to relieve stress and care for your mental health can be challenging. When you live at The Harvey, you'll be within minutes of yoga studios to fit your workout style. Need a quick session in or want to work on your personal flow? Maybe you do better in a group oriented yoga class. You can find the best of both worlds at these Charlestown yoga studios.

That's right! You don't even have to leave home to make time for a yoga session. This on-site yoga studio allows you a peaceful location to meditate, practice your yoga flows, or simply stretch it out after a hard workout. It's convenient and completely flexible with your schedule.

Just a short six minute walk from The Harvey is Body Fits You Studio, part of Fit Body Boot Camp. Here they integrate yoga with dance so you can work on toning while connecting you mind and body. Give this unique yoga workout a try when you become a member, membership info here.

Get excited for CorePower Yoga coming to Charlestown this fall. CorePower Yoga takes yoga flows to the extreme...high-intensity level extreme. If you're wanting a little more from your yoga workout, this just might be the place for you. Once this studio is open, if you're new to CorePower Yoga, you can try out classes for a week for free. Keep an eye out for the opening of this studio, just a 15 minute walk from The Harvey.

ASANA Charlestown is a great place to explore different yoga classes. You can find a full list of classes and their descriptions here. While yoga is the focus here, you can also participate in barre, Pilates, or meditation classes. Bike here in under 10 minutes, or under five minutes if driving, from The Harvey.

This membership based fitness center offers a wide range of classes beyond the fitness equipment available. Yoga is one of the classes you can take advantage of when you become a member. Choose from a yoga flow, vinyasa flow, slow flow, and a beginners flow. Whether you're just trying it out or wanting to enhance your practice, there is a class for you. Learn more about their membership fees here. You can get your group fitness on with roughly a 10 minute bike ride from The Harvey.

Find the studio that works best for your yoga practice at these Charlestown yoga studios. Namaste.
Ready to say hello to The Harvey? Contact us today for more information or to schedule a tour.

Back to Articles