3 Tips to Choosing Art For Your Home at The Harvey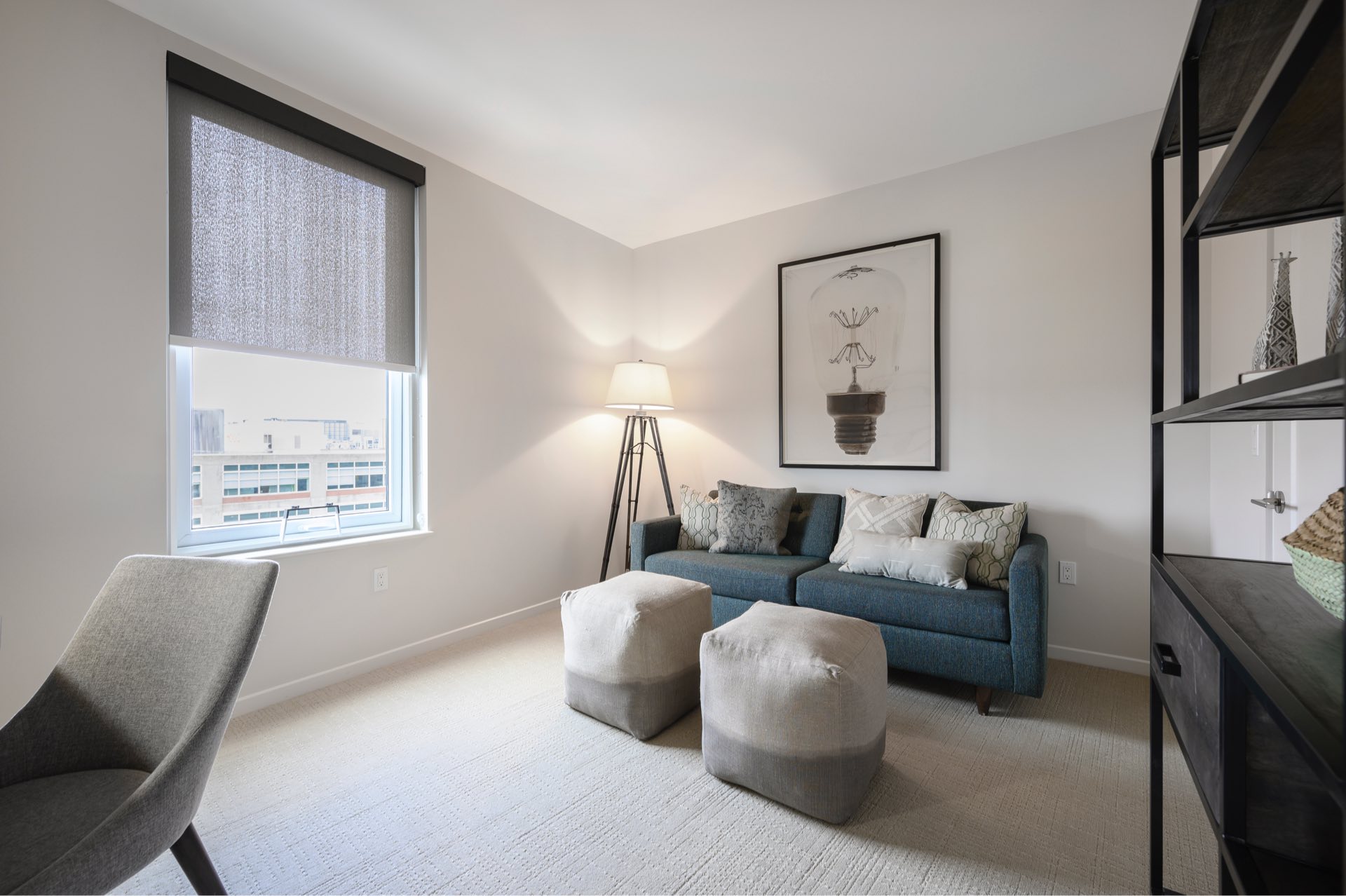 February 28th, 2020 / Building
Picking out art for your new home at The Harvey can be a fun and challenging endeavor. With these three tips, you'll have your home decorated in no time. Not to mention how convenient it is to find local art at places like Bow Market and art from well known home retailers at Assembly Row, both near The Harvey.

Showcase Your Style and Personality
There are so many different styles of art you can choose from for your home at The Harvey. This opens up opportunities to find art that matches your personality and style. Maybe your art style is contemporary, modern, minimalist, or abstract. Whatever makes you happy should be the style of art you fill your home with. There's no rule that says you can't mix and match art styles. When mixing art styles, keep the frames similar to bring a connection to the pieces.

Scale To Fit Your Space
Depending on the floor plan of your home at The Harvey, there could be varying sizes of walls that are perfect for hanging art. For larger spaces, keep it simple and easy with a statement art piece that takes up a large portion of the space. If you're feeling adventurous or love collecting art, try a gallery wall that lets you mix and match a range of art pieces of various sizes in a unique way.

Coordinate Colors
Use art to enhance your room decor or decorate the room around your art. Either way this will allow you to know your color palette and use art to bring a room together. Just be sure to keep an open mind when it comes to color. Trying to match your room to a tee can be overwhelming or on the edge of dull. Throw a fun new color into the mix or go with complementary colors. Maybe you even go in the direction of no color with a black and white art approach. Do what makes your home feel like yours.

Choosing art for your home at The Harvey is not an easy task. There are a lot of factors to consider but hopefully these tips help you find the art that makes your space feel like your sanctuary.

Ready to say hello to The Harvey? Contact us today for more information or to schedule a tour.

Back to Articles