Make a Sanctuary at The Harvey With These Tips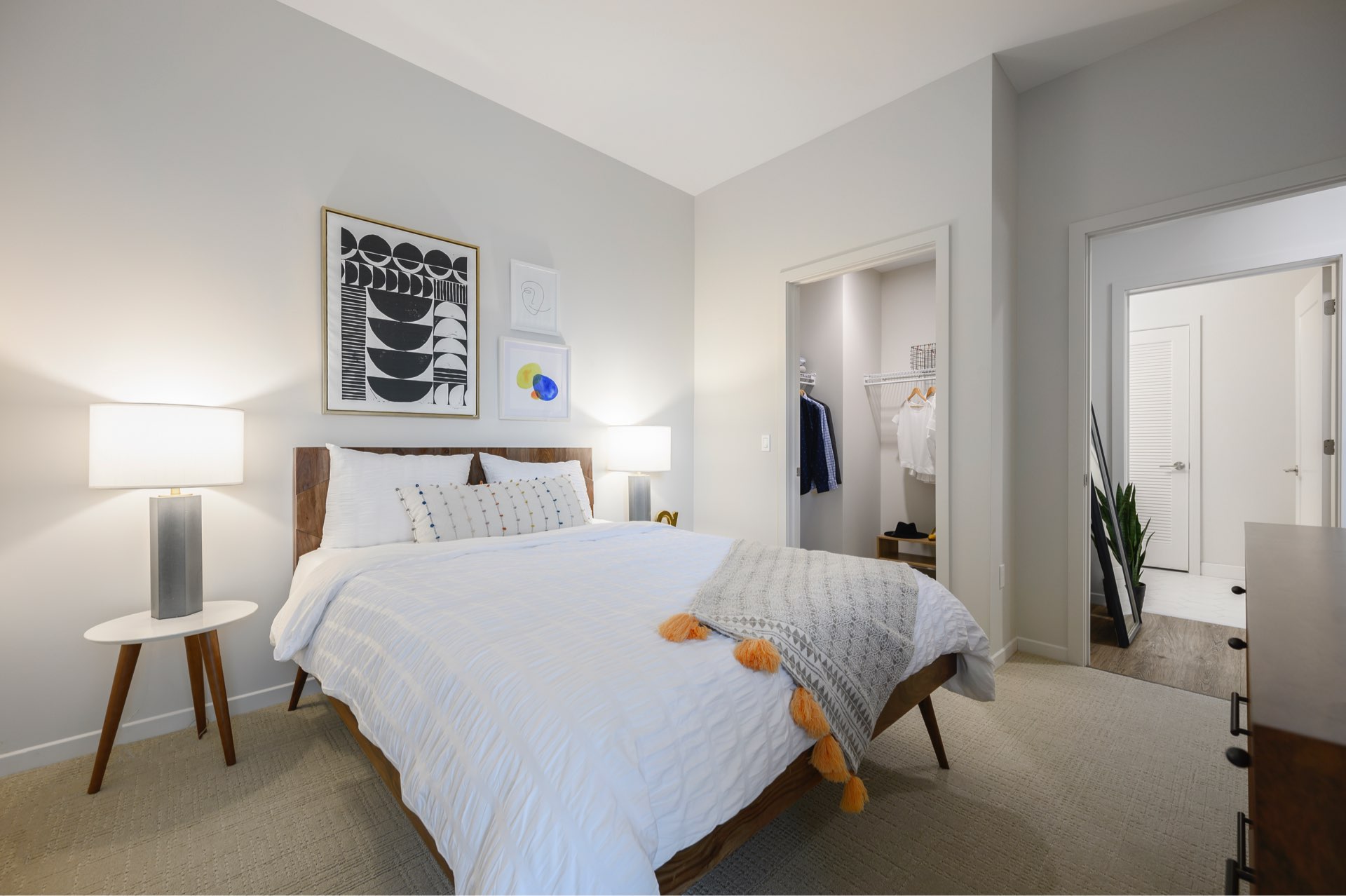 May 15th, 2020 / Building
It feels good to call The Harvey your home. It's not just the place you tread back to after a long workday – it's your safe haven. You want to feel a sense of relief when you walk in the door. Coming home should be your favorite part of the day. With these tips, you can create a sanctuary at The Harvey to make all your apartment dreams a reality.
Incorporate Great Scents
There are so many ways to incorporate scents into your home. Oil diffusers. Wax warmers. Candles. Wall plug-ins. Room sprays. Essential oil drops. The options really are endless, so use whatever works best for you.
Pick a scent that reminds you of your favorite place or helps you feel comfortable. Oil diffusers and wall plug-ins are great choices because they work all day to keep your home fresh. They'll fill the room with a beautiful aroma that will hit you the moment you walk in – but not in an overwhelming way. You won't realize the influence that a great smelling home can have on your mood until you incorporate it as a part of your sanctuary at The Harvey.
Use Different Lighting
It might sound a bit cliché, but there's nothing wrong with hanging cozy wall lights around the room. Turn off all other lights and close the blinds. Let the dim, warm lights fill the room. It's guaranteed to help you relax while being aesthetically pleasing. Find some great string lights to help you make a sanctuary at The Harvey here.
If you still think string lights are a bit too cliché for you, there is another option. Pink light bulbs. That's right! Change the light bulb in your bedroom lamp to a pink bulb. It's a gentler light with calming properties. This change will give you more control over your lighting mood, helping you create the best space for you to relax in in your sanctuary at The Harvey.
Let Music Fill the Room
Music can really help you create a sanctuary at The Harvey. It can calm you down or can give you a confidence boost when you need it most. Basically, music is there when no one else is, in ways that no one else can be. It's proven to be therapeutic, meaning it has the power to instantly affect your mood.
Instead of letting the news channel – or the negative thoughts swirling in your head – fill the background, curate a relaxed or happy place for yourself by choosing your audio. Let music play while you cook, clean or shower. Buy a Bluetooth speaker or just listen from your phone. Spotify and Apple Music have plenty of playlists already ready for you. Just search "mood boost" or "relaxation" on their app and let the music take you away.
Don't forget it is your sanctuary – no one else's. Make it personal. Choose the things that speak to you. When you create a sanctuary at The Harvey, you are helping yourself feel relaxed and cozy. What're you waiting for? Coming home feels good.
Ready to say hello to The Harvey? Contact us today for more information or to schedule a virtual tour.
Back to Articles