How to Live a Minimalist Life at The Harvey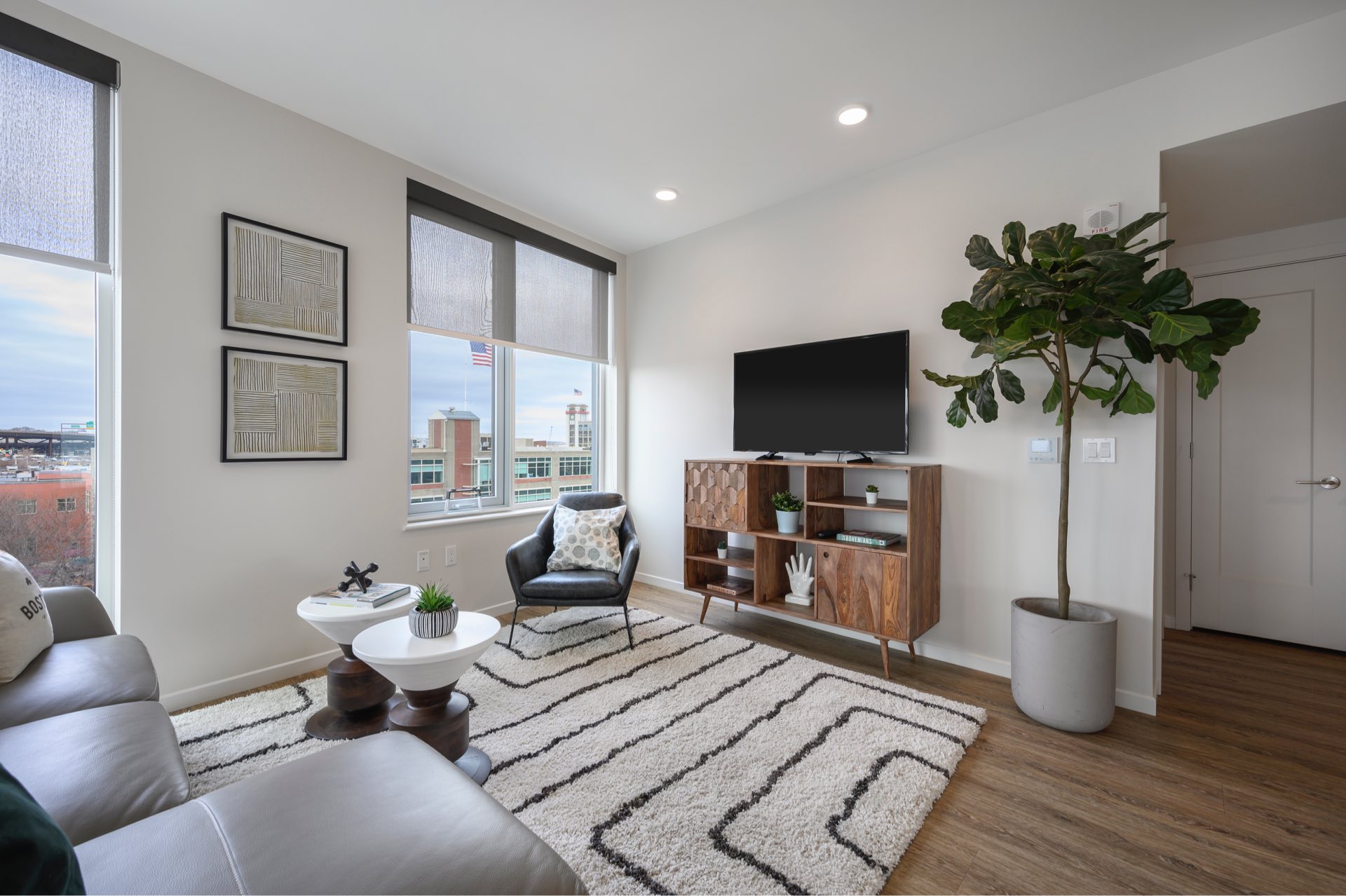 May 22nd, 2020 / Building
How to Live a Minimalist Life at The Harvey
Do you want a clearer, freer, more focused mind? When you choose to live a minimalist life at The Harvey, you can take control of your life and make that happen. Living a minimalist lifestyle might sound impossible now, but with these tips, you can quickly help your mind and your space breathe.
Prioritize and Purge
Step back and observe. Prioritizing and purging is the hardest – but most necessary – step for living a minimalist life at The Harvey. This process doesn't have to be painful, though. There are some simple questions you can ask yourself to get started. Do you own multiples of the same item? Is your closet overflowing with clothes you rarely wear? How long do you spend in the kitchen looking for the lid to match your plastic container? Do you have five fuzzy blankets but don't have anywhere to store them? What's the purpose of all those knick knacks you have around the apartment? Most importantly, what do you really need? When you look at your belongings through an objective lens, it won't be hard to see what should stay and what should go. Do this process today. Do it again in a week. Purge on a regular basis.
Store What You Can't Part With
There are some things that are too important or have too much sentimental value. That's okay. It's okay to cherish something and not have space for it in your home. For you to live a truly minimalist life at The Harvey, you have to find another place for these things. There's a simple solution to this dilemma – storage units. Find a local storage company that you trust and leave your belongings there until you can make a better place for them. You don't have to get rid of everything, you just have to get it out of your home. They're still your things. They're still in your life. They're just out of the way so that your life at The Harvey can meet the minimalist needs. Keeping these things in your home is just cheating yourself from the benefits of minimalism.
Keep it Simple and Classy
You still are going to need or want to buy things. Just make sure the items you buy are quality items. Invest your money and time into finding the best option that is guaranteed to last and keep its value. When it comes to style, opt for options that are timeless and sophisticated. Your wardrobe, bedding, linens, and furniture should meet these standards. When you live a minimalist life at The Harvey, you still have the freedom to buy new things – just make sure they're things you know you'll love for years.
Have purpose. Have peace. Live a minimalist life at The Harvey. You're not just changing your space. You're changing your mindset. Promote the things you value and remove everything else that distracts you from it for a happy, calm life at The Harvey.
Ready to say hello to The Harvey? Contact us today for more information or to schedule a virtual tour.
Back to Articles