Amenities at The Harvey That You Need for a Perfect Summer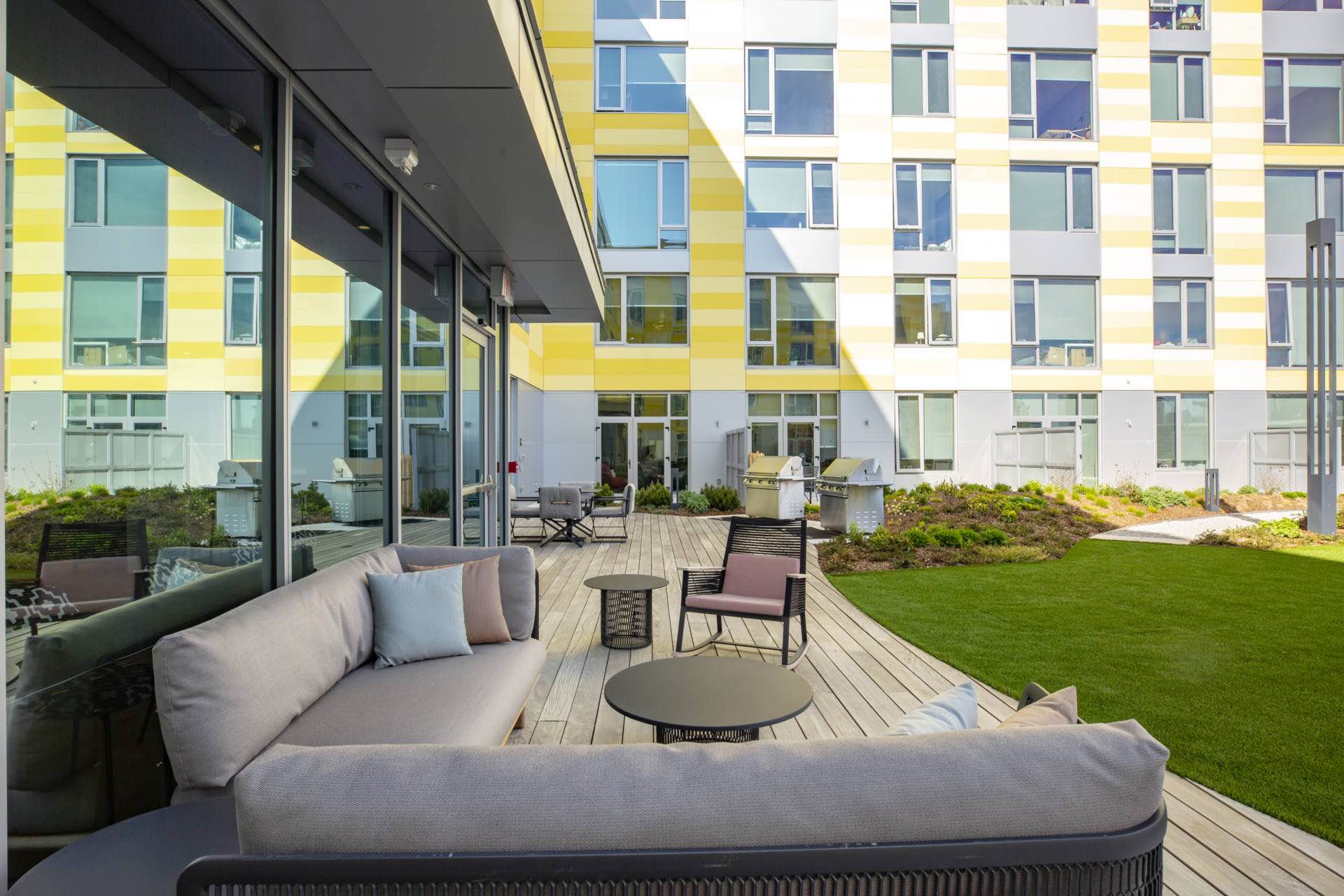 July 25th, 2020 / News
Amenities at The Harvey That You Need for a Perfect Summer
Whether you're spending your summer at The Harvey or are out exploring the city, your home is here to support all your adventures this season. Check out these amenities at The Harvey that are everything you need to have a perfect summer.
Outdoor Courtyard
Summer evenings are best spent outside. At The Harvey, you have access to a large, beautiful courtyard. Relax in the lounge seating or cozy up by the fire pit. Fire up the gas grills for a barbeque with your family and spend the night eating and laughing together. The courtyard is filled with plants, adding to its serenity. If you have a green thumb, the courtyard has a special place for you to grow your own garden. There's plenty of ways to enjoy the outdoor courtyard this summer, so don't miss out!
Dog Friendly Features
Your dog loves summer just as much as you do. Take your pup out for a walk or a fun day in the park. If they wander into a mud puddle or two, it's okay. The Harvey has an interior dog wash so you can let your dog have all the fun they want without worrying about the mess they're making. With a secured exterior dog run area, accessible from the garage, you can be sure your dog is staying safe, happy and free this summer.
Indoor Relaxation and Entertainment
Sometimes, it's just too hot to go outside. There's lots of amenities at The Harvey that will let you enjoy your summer day inside with the comfort of air conditioning. The inside lounge has a specular view of the courtyard so you can feel the summer sun on your face without suffocating in the heat. The lounge also has a catering kitchen including a communal dining space with plenty of seating so you can entertain. When you and your closest friends want to get together for a summer gathering, but don't want to brave the hot day, you don't have to. The Harvey has you covered.
These amenities at The Harvey are just what you need to have a great summer. Enjoy the weather or hide from the heat – it's up to you. How will you spend your summer at The Harvey?
Ready to say hello to The Harvey? Contact us today for more information or to schedule a tour.
Back to Articles