Relax at The Harvey with These Summer Cocktail Recipes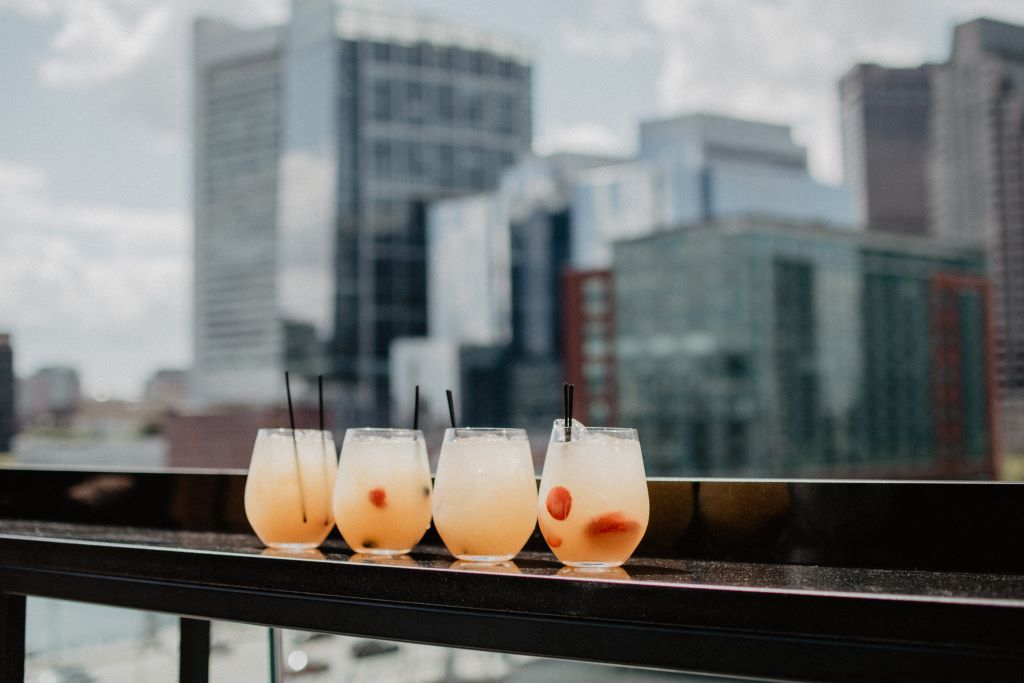 August 07th, 2020 / News
Relax at The Harvey with These Summer Cocktail Recipes
Fresh ingredients and bursting flavors are what makes the perfect summer cocktail. Whether you're having a few close friends over or just want to sip on some goodness to unwind, there's plenty of refreshing cocktail recipes to help you relax at The Harvey. Try out these summer drinks that are perfect for a warm, sunny day.
Pimm's Cup
What says summer more than some fresh-squeezed lemonade? This cocktail is spin on a classic cup of lemonade. Simply pair the spiced fruit flavor of Pimm's Cup No. 1 with lemonade and any fresh garnishes, like mint, that speak to your taste buds. Why have a glass of lemonade when you can have something better?
Find the full recipe here.
Tomojito
A Bloody Mary is a timeless drink, but this summer, take a different spin on those flavors you love. This recipe requires homemade tomato-infused vodka, lime, cherry tomatoes, and a basil-infused syrup. Pick up some fresh tomatoes from the local market for even more flavor. This cocktail is the perfect garden inspired drink to sip on while you relax at The Harvey.
Find the full recipe here.
Watermelon Cucumber Cooler
Watermelon and cucumber are the ideal fruit painting for summer. In this simple gin cooler, these two flavors take the spotlight. This refreshing cocktail is great for a summer picnic or to just waken your taste buds and your life with bright flavors.
Find the full recipe here.
Blueberry Lavender Vodka Spritzer
Become an expert drink maker with this delightful cocktail. Test out your skills by making a homemade syrup that features blueberries and lavender. Then, all you need is little vodka. These flavors are calm yet satisfying. Lavender isn't the most common summer flavor, but it might just become your favorite.
Find the full recipe here.
These refreshing summer cocktails have flavors you can't pass up on. Take time to relax at The Harvey and treat yourself to one of these delicious creations. You deserve it.
Ready to say hello to The Harvey? Contact us today for more information or to schedule a tour.
Back to Articles