How to Make the Most of Cooler Days at The Harvey Courtyard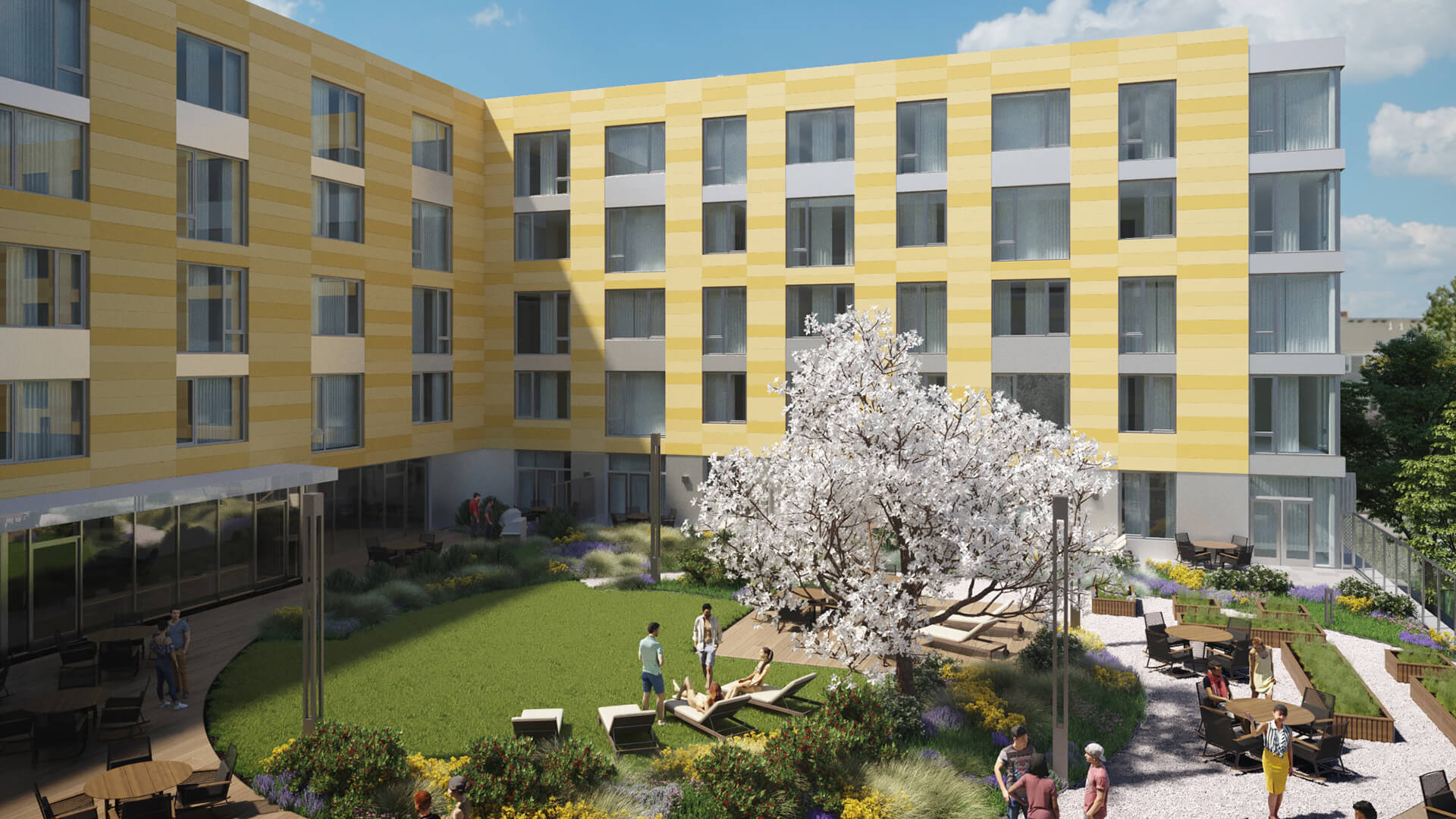 September 18th, 2020 / News
As the autumn season quickly approaches, it brings cooler days and chilly breezes with it. It's finally time to say goodbye to the smoldering heat and humidity and finally enjoy some much-needed time outside. The Harvey courtyard is the perfect place to spend your day relishing in this new, pleasant weather. Here's just a few ways to enjoy all that it has to offer.
Grill Out and Relax
The Harvey courtyard features 2 gas grills for you to use to show of your grilling skills. Make yourself a steak or invite a few friends over for a small gathering. Spend the evening chatting and laughing, long after dinner has been served. There's plenty of unique and comfortable longue seating for you to sit back and relax in while you eat and converse. The courtyard has everything you need for a pleasurable evening with friends.
Cozy Up by the Fire
On a cool summer evening, who doesn't want to curl up by a fire? The gas-fired fire pit is everything you need to inspire great conversation and ambiance. Put in headphones, turn on an audio book, close your eyes and let the fire keep you company. Meet up with your friends or family and chat about the day you just had. You can enjoy the fire pit in any way you'd like – alone or together. The perfect time to head out is just at sunset, so you can aimlessly let the evening slip away.
Garden
The resident gardens at the courtyard are a distinctive characteristic that not only look beautiful but are a great way to pass the time on a Saturday afternoon. Rather you garden as a hobby or take it very seriously, you must spend some time in the garden before the weather turns too chilly. The plant filled courtyard is something to revel in, even if you don't have a green thumb.
Spending time outside is essential for your wellbeing. Luckily, The Harvey courtyard has everything you need for a lovely day or evening basking in the cooler weather. How will you enjoy this special feature?
Ready to say hello to The Harvey? Contact us today for more information or to schedule a tour.
Back to Articles